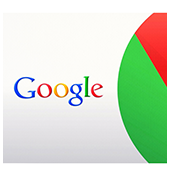 Unlike the release schedule of the Android operating system, new versions of the Chrome browser come out so often that they're distinguished only by the version number. The most recent release is number 57, and it packs a little more wallop than the average upgrade. If you're a Chrome user, there are three improvements you need to know about.
More power consumption improvements
Google's browser is a known battery hog. At one point it got so bad that Microsoft was publicly criticizing Chrome engineers for destroying laptop battery performance. Part of the problem is that Chrome allocates far more processing power to tabs running in the background than do other browsers.
Google's browser now limits power devoted to unopened tabs at 1% of CPU consumption. But if you're using minimized tabs to stream music or video, don't worry, Chrome won't limit these. Engineers claim this change will "lead to 25 percent fewer busy background tabs."
Chrome for iOS gets a "Save for Later" feature
In what is probably a delayed attempt to catch up to iOS's native Safari browser, the newest version of Chrome for Apple devices will feature offline reading. To add to your reading list, just tap the Share icon in the upper right hand corner of the browser and select "Read Later." Even if you don't have internet, you can view content from both the Unread and Pages You've Read sections of your reading list.
Although not quite as convenient, earlier versions of Chrome on Android have a roundabout way of doing the same thing. When clicking the the download icon under the Menu dropdown, Chrome saves offline pages in local storage.
Better graphics on desktops
Chrome is also getting a serious boost in terms of visual processing power. Google's browser now supports WebGL 2.0, which improves the speed, textures, and animated effects of elements on websites.
Support for WebGL has yet to make its way to mobile versions of the browser, but desktop improvements should put graphics on par with the 3D graphics in most modern games. Firefox and Opera already support this standard, but its addition to the most popular browser on the internet creates a huge incentive for web designers to push the visual boundaries.
For those who have been in the small- and medium-sized business field for a while, it's tempting to think that browser improvements really aren't that big of a deal. But in an age when the majority of work is done inside of browsers rather than software, how you surf matters. For all the best news and tips, get in touch with us today!
Published with permission from TechAdvisory.org.
Source.