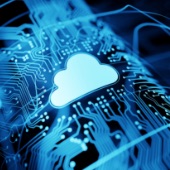 COVID-19 is now a global pandemic. Millions of people are affected as countries go on lockdown to halt the spread of the disease. Many employees are forced to work from home. That's why there's a sudden surge in demand for cloud-based services worldwide. Can the web infrastructure survive this pandemic, too?
Even before the pandemic, many companies were already turning to online productivity and collaboration tools for their business. While projections on how long this pandemic will force people to stay in their homes vary, it is certain that for the next month or so, cloud usage will continue to rise. This has many people worried that the internet is not ready for this sudden increase in activity.
What you should and shouldn't be concerned about
The internet's performance depends on many things, including network infrastructure, how things are wired up, and points of presence.
Will the internet collapse? Experts say this is unlikely. In fact, the internet is built to survive such surges in activity.
Will it affect the quality of service? Yes, but it depends on the network infrastructure, the level of demand, and the ability of providers to scale up rapidly. In areas with inadequate or weak infrastructure but with a lot of users, expect to experience a slower internet because response time takes longer. But for those whose infrastructure allows them to make use of multiple paths, they can continue business as usual.
Can teleworking solutions cope with the demand? It depends on how capable they are of scaling horizontally; meaning, if they can distribute the load to different parts of their network. For cloud-based providers, that should not be difficult.
Will the increased demand mean that businesses with their data in the cloud will have a harder time retrieving their data? Businesses that use a private cloud to store their data (often for cybersecurity reasons) will not be affected because they have their own dedicated connections. But those who use the public cloud to store their data may be affected.
How companies are preparing for this surge in cloud service usage
Since the pandemic is global, all areas are affected, even those with a strong infrastructure backbone. But how they are affected varies.
Companies that are already using the cloud extensively are the most ready for this new normal of working from home. Having a multi-cloud infrastructure makes them even more nimble to adjust to the increase in demand.
Global corporations with a presence in different parts of the world, including areas with inadequate infrastructure, will experience connectivity issues. The solution is for them to redirect traffic to their areas with better-developed backbones.
Companies offering Unified-Communications-as-a-Service (UCaaS) and Containers-as-a-Service (CaaS) like Google, Microsoft, Zoom, 8×8, Amazon Web Services, and IBM, to name a few, need to boost their distributed capacities to accommodate the increase in telecommuting.
Cloud-based services are elastic, meaning they are quick to scale up or down. But the speed in which companies are able to scale up will depend on their network architecture and the kinds of services they offer.
Some Software-as-a-Service (SaaS) providers, like Salesforce and Dropbox, are using a data-driven approach to manage their infrastructure and internet traffic. They incorporate real-time data to determine where to route their traffic so as to decongest their system and ensure consistent and reliable performance overall.
The challenge is for providers to look for new and innovative ways to manage their traffic and resources. They should also look for ways to deploy new infrastructure to areas with slower, unpredictable internet service.
This work-from-home situation looks like it will last longer than just a couple of weeks. If you need help to set up your business for remote working, talk to our experts today.
Published with permission from TechAdvisory.org.
Source.